We are a French couple who have lived in many countries around the world …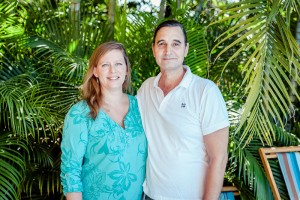 United States for our respective studies in California and New York.
In Madrid, London, Lima, Liberia (CR), Auckland for our professional activities. We just recently spent three years in New Zealand but the call of South America, specifically and especially Costa Rica led us to Playa Tamarindo.
Laurent has known Costa Rica for over 18 years. He came for the first time for a solo surf trip. He fell madly in love with this beautiful country and it's adorable citizens that open the way to the most incredible encounters. His love for Costa Rican made him come back 9 times and to set up a business a few years ago. His deepest dream brought him back to definitively settle there with his loved one.
In 2014, he rediscovered the country with his wife with the vision of setting up a new business in the hospitality sector. Agélie is a professional in this sector (having worked in 3 stars Michelin restaurants, Relais & Chateaux, Westin / Sofitel Demeures Hotel, Ascott group and fine luxury grocery store).
Laurent has evolved as a manager in the service sector, B to B, and Import/Export in all types of businesses in both medium to large and small businesses. All these skills will take ensure care of your well being as a guest.
Our past experiences have enabled us to perfectly master English and Spanish allowing us to communicate and share experiences with all of you.
Villa Nautilus Guest House with its concierge service can advise you and take care of reservations according to your desires for adventure or simple logistics such as booking a shuttle or taxi … Unlike some hotels we do not inflate our partners' tarrifs, you will pay the same price as you would have paid if you took care of it yourself.
Feel free to let us know of any concerns in your email.
Tamarindo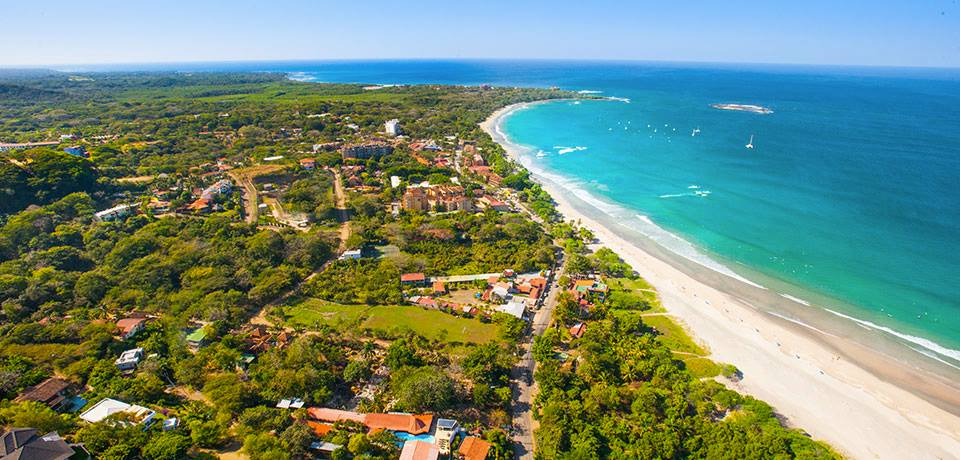 After several months of exploring all different areas in Costa Rica, Playa Tamarindo was the obvious choice for us to settle and begin our journey in South America.
Tamarindo is located in a dynamic village; full of exclusive shops, amazing restaurants, bars, nightclubs and a casino.
Tamarindo Bay and the Guanacaste province also offer a multitude of activities: ­ Terrestrial: such as horseback riding, jungle excursions, ATV activities, zip­lining through tree tops, 2 golf courses with unforgettable ocean views, discovering sea turtles, the Arenal volcano, the Rincon de la Vieja park, the Barra Honda park, etc… ­ Nautical: surfing (for both beginners and experienced surfers), paddle boarding,
kayaking in the mangroves, fishing, scuba­diving, snorkelling and the option for an unforgettable Catamaran sunset experience.
Tamarindo offers easy access for any type of transportation you may need during your stay with us. We are surrounded by more than 10 beautiful beaches (and even more surf spots), all located within less than a 30 minute drive.You will not want to miss visiting one of our many national parks, abundant with animals and
flowers native to Guanacaste. This region is blessed by one of the best climates throughout Costa Rica, providing a prime environment for regional beauty and wildlife to prosper.
If you are still unsure of your future holiday destination, we recommend you take a look at the following links:
On vimeo here.